Silver Screen Buddha: Buddhism in Asian and Western Film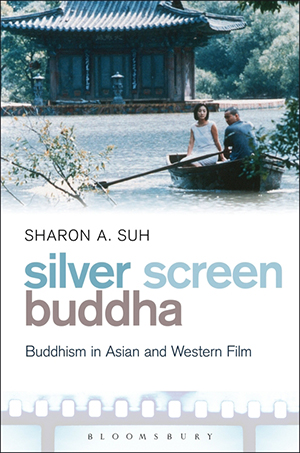 Author:

Sharon A.

Year: 2015
Publisher:

Bloomsbury Academic
Buy this book at Amazon
How are Buddhists and Buddhism represented in contemporary films? Are these mediated sources accurate representations of the Buddhist tradition? What kinds of Buddhisms and Buddhists are missing in these films and why?
Silver Screen Buddha is the first book to explore the representation of Buddhism, race, and gender in contemporary films directed by both Asian and non-Asian directors. It examines the cinematic encounter with Buddhism that has flourished in Asia and in the West in the past century - from images of Shangri-La in Frank Capra's 1937 Lost Horizon to Kim Ki-Duk's 2003 international box office success, Spring, Summer, Fall, Winter....and Spring.
The book helps readers see that representations of Buddhism in Asia and in the West are often fraught with political, gendered, and racist undertones that are missed and overlooked by viewers. Silver Screen Buddha also draws significant attention to the ordinary lay Buddhism that is often overlooked in popular film. Readers are introduced to some of the key Buddhist texts and doctrines that are implied in Buddhist films yet not explicitly explained, helping them to ascertain the difference between a fictionalized, commodified, and exoticized Buddhism and a more realistic representation of the tradition that includes the laity and, in particular, women and Asian/Asian Americans. The book also engages in a reimagining of Buddhism that expands the popular understanding of Buddhism as the realm of meditating monks and nuns to include an everyday lay Buddhism.